Discover the Art of Jen Lashua.
Nature Inspired Resin Art
Discover the art of Jen from Jen Lashua Art and explore her unique creations that feature dried flowers in resin and other home decor. Jen specializes in preserving florals in gorgeous home decor pieces and creating unique jewelry and coasters made from resin, wood, flowers, and more. A lot of her work changes with the seasons. Her collections frequently feature ghosts and bats for Halloween or gorgeous reindoor ornaments during the Christmas holiday. Each design is inspired by nature and crafted with the highest quality raw materials including sustainably harvested American Birchwood, vibrant pigments that are vegan & cruelty free, and UV Art from Promise Epoxy. Showcasing dedication to producing truly unique pieces of home decor, Jen Lashua brings your own home decor visions to life with the art of using epoxy resin.
USE COUPON CODE AT CHECKOUT
Jen10

Get 10% Off Your Epoxy Order AND Support Jen
Botanical Infused Soap Dishes
Jen Lashua creates stunning epoxy resin soap dishes that feature dried flowers delicately encapsulated in resin. These handmade soap dishes are not only functional but also serve as beautiful pieces of art. Each dish is made from UV ray resistant resin, ensuring its durability and longevity. The addition of real pressed flowers she adds a touch of nature and botanical charm to these unique creations. With a size of 3.5" x 5" x 1", these soap dishes are the perfect addition to any bathroom or kitchen decor. Want to create your own but not sure how to properly dry flowers for resin? Watch our tutorial!

Learn From an Expert - Discover Jen's Favorites
Jen Lashua is an official Promise Epoxy affiliate, which means you can get 10% off your order when you use the coupon code Jen10. Get started making your own unique projects with the help of Promise Epoxy and Jen Lashua Art.
Amazing Projects From Jen Lashua Art

WINE STOPPERS & BOTTLE OPENERS
Wine bottles can be art too! Check out these exquisite resin wine stoppers. Each stopper captures the beauty of delicate petals and botanicles. Whether adorning your bottles, or livening up your kitchen, resin stoppers add natural charm and pure sophistication. Embrace the beauty of nature and elevate your drinking experience.
RING HOLDERS
The combination of mica powder, botanicles, and deep pour epoxy creates a stunning ring holder that is sure to impress. So, whether you just need a place to put your rings, or you want a stand alone piece of decor for your bathroom, these resin ring holders will definitely do the trick! The best part about these resin pyramids...you can customize them!
HALLOWEEN FUN
Talk about mesmerizing Halloween projects! Her creations include candy corn tealight holders, pumpkin earrings, and other festive crafts sure to get you in the perfect mood for Halloween. Jen brings the spirit of the season to life through her attention to detail and un-canny ability to create the cutest lil' crafts. Our personal favorite are the adorable pumpkin earrings.
Save Time & Money With Our Epoxy Calculator
The epoxy calculator helps you accurately estimate the amount of epoxy resin you'll need for your projects, ensuring you don't waste a drop.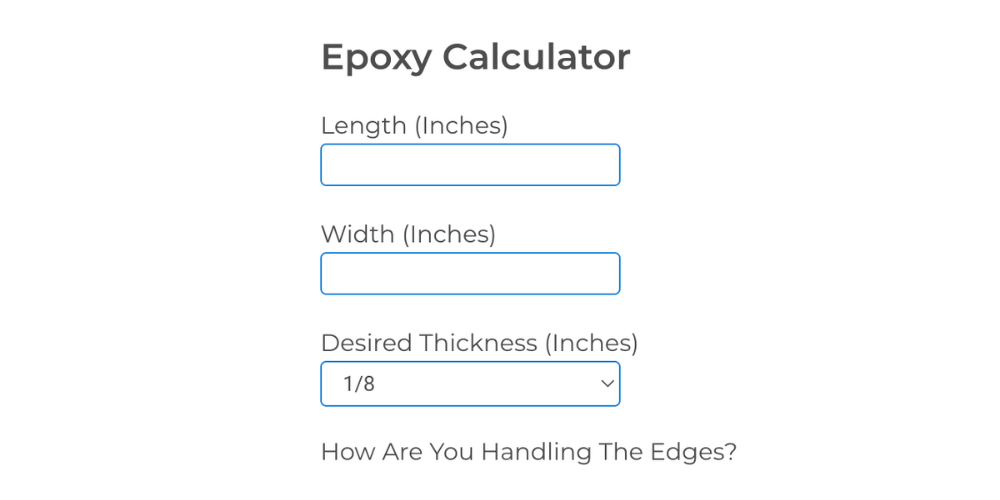 Use the code Jen10 at checkout for 10% off your order.