Posted by vlearmont@polytek.com BigCommerce on Oct 10th 2023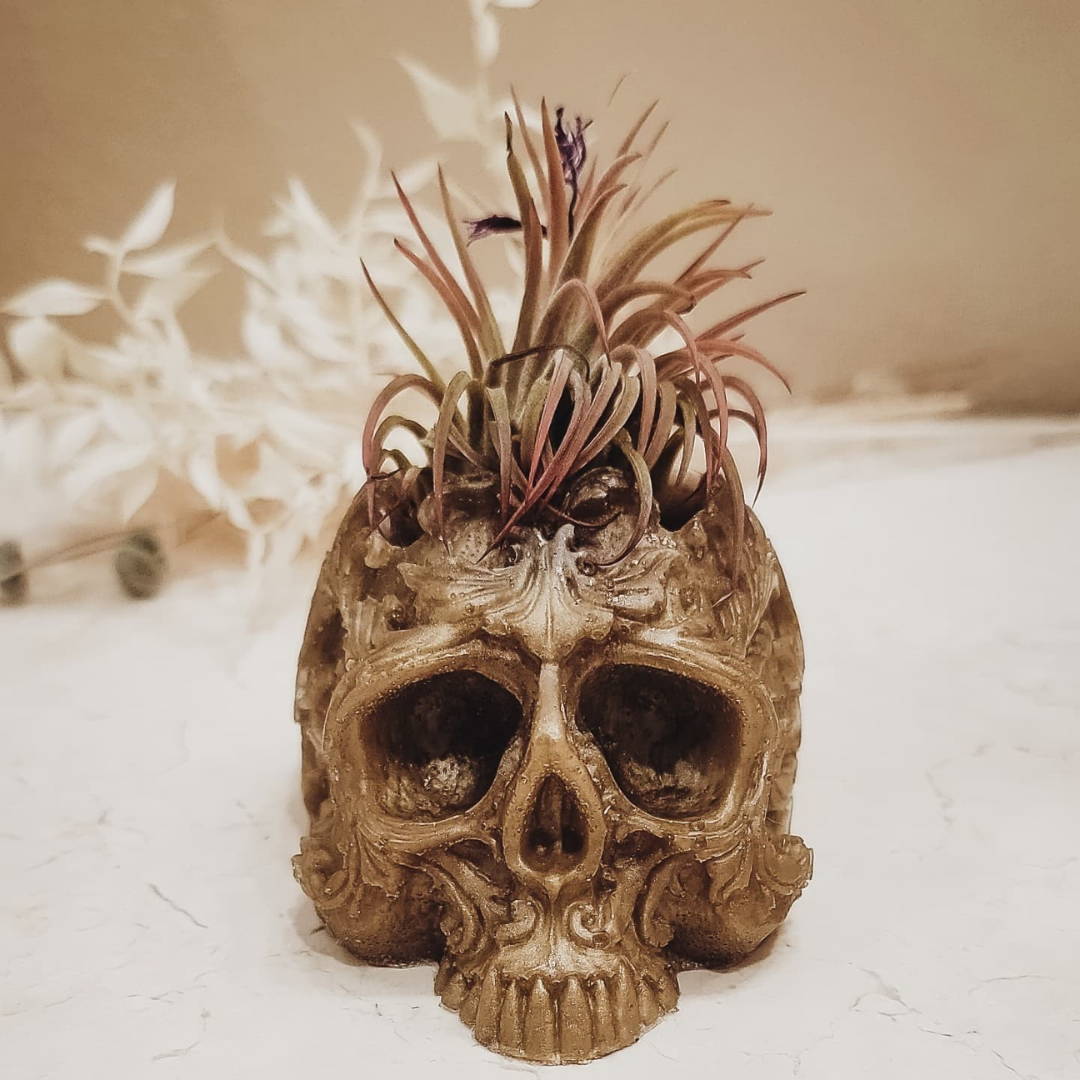 Pumpkin Spice Up Your Halloween Decorations By Creating Them Yourself!
We've gathered up some eerily excellent DIY projects that you can use as inpiration for your next Halloween craft project. From coasters and trays to signs and tumblers, we've collected a variety of DIYs sure to help you show your love for this spooky season.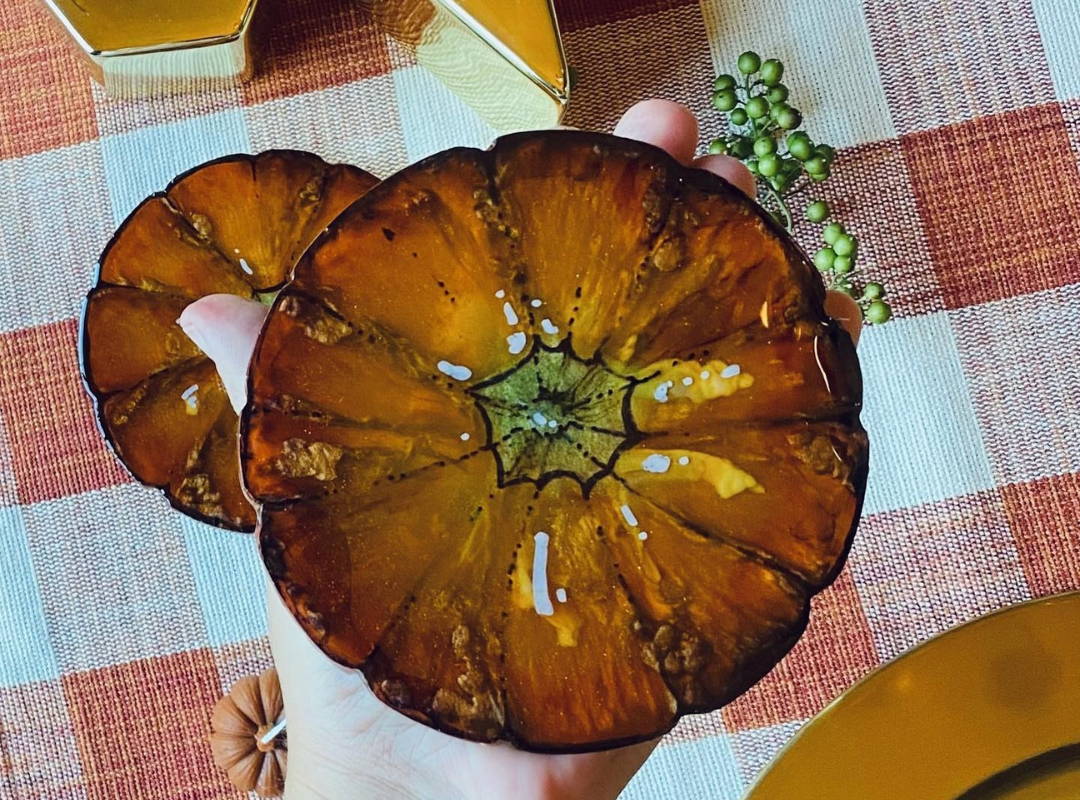 Imagine setting the perfect autumn tablescape with gourd-geous resin pumpkin coasters like these. @elena_stone_homedecor's coasters pair perfectly with cloth orange gingham napkins, table runners, or tablecloths. Casting or coating these coasters in resin creates a smooth surface that highlights the detailed pumpkin pattern underneath. Your fall guests are sure to be impressed when they set their drinks on these stylish coasters. And don't forget to cash in on those bragging rights by letting them know who the talented crafter is.
For this autumn resin project @elena_stone_homedecor used Promise Table Top Epoxy which cures in 72 hours!
Autumn-Inspired Serving Boards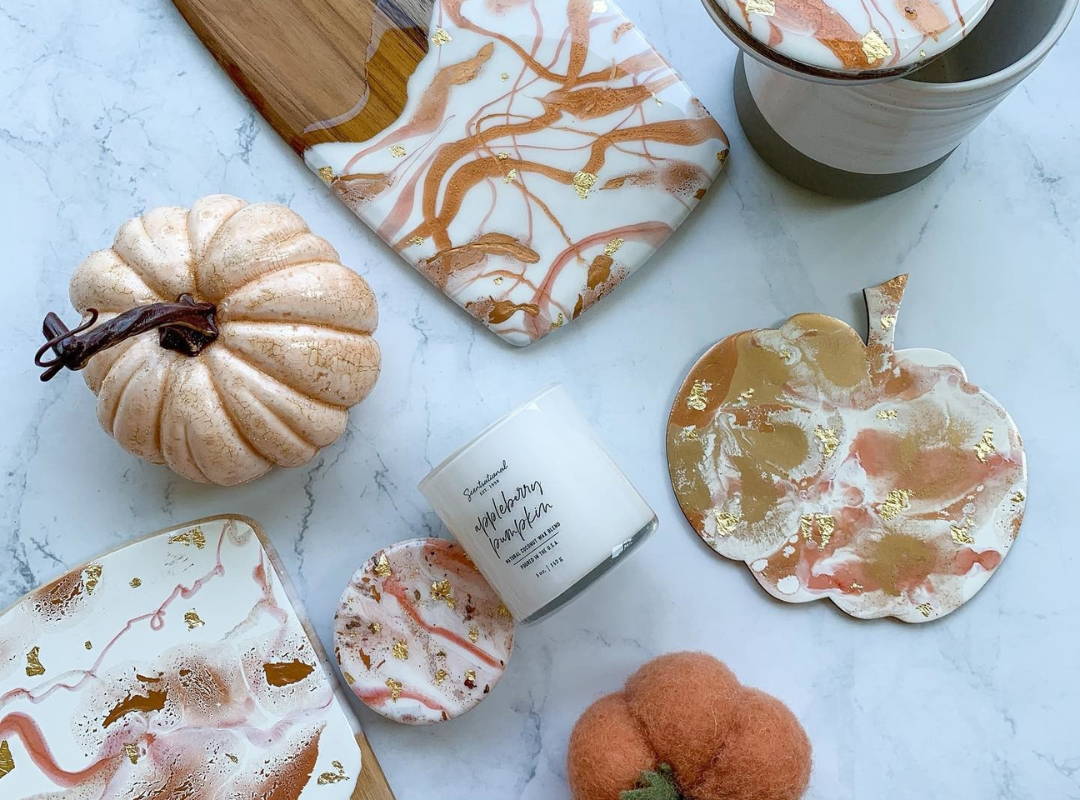 If you're searching for a more subtle autumn vibe, you might appreciate these custom serving boards made by @islandbreezeart. This collection features a warm, inviting autumn color palette and gorgeous marbled patterns with a hint of gold flakes. These boards are perfect for embellishing your home and kitchen with seasonal accessories that are smaller, but no less beautiful!
Did you know that all of our resin products are FDA compliant when fully cured, making them completely food safe. Not only does this gorgeous set of resin trays look amazing, but you can eat your favorite Halloween snacks right off them as well. Autumn themed dinner party anyone?


The Best Resin for Coasters & Serving Trays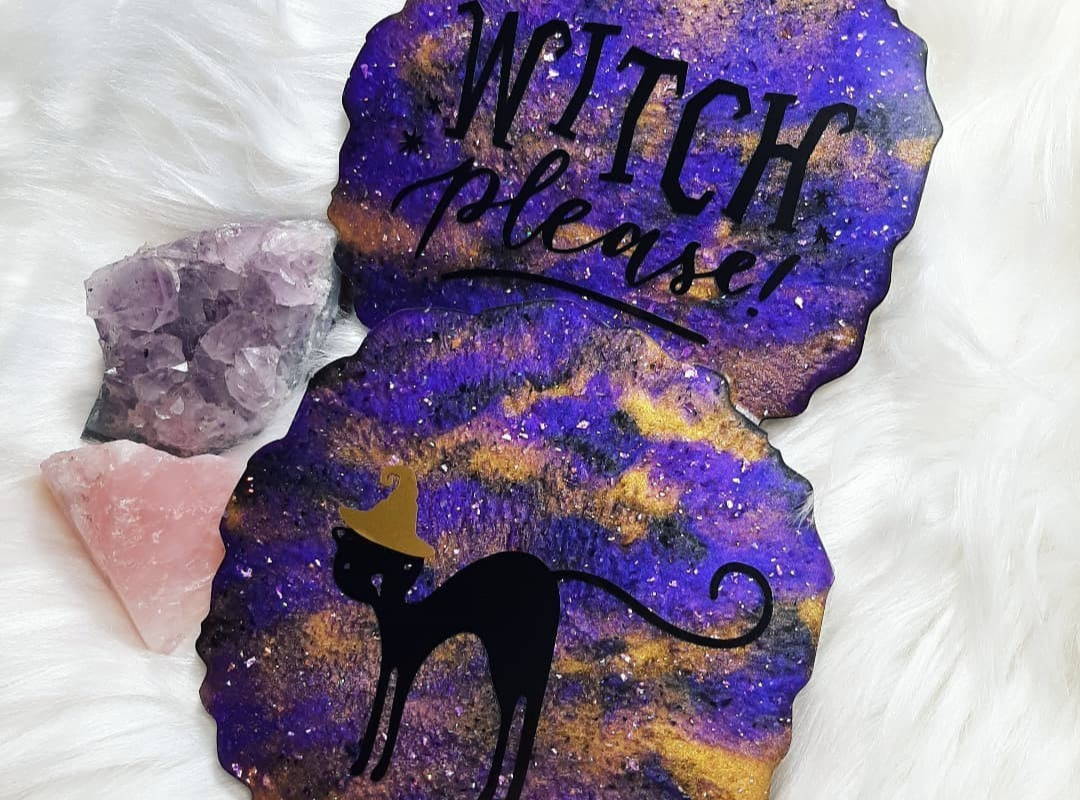 Brew up some chilling color combinations by creating your own custom resin coasters, like these cute pieces by @epoxyprobabes. Simply paint some classic Halloween iconography onto the coasters and apply another clear coat to create unmistakably festive coasters for you and your friends. Coasters are a fantastic resin craft that can be customized as much as you wish, especially since you can include encapsulations such as glitter.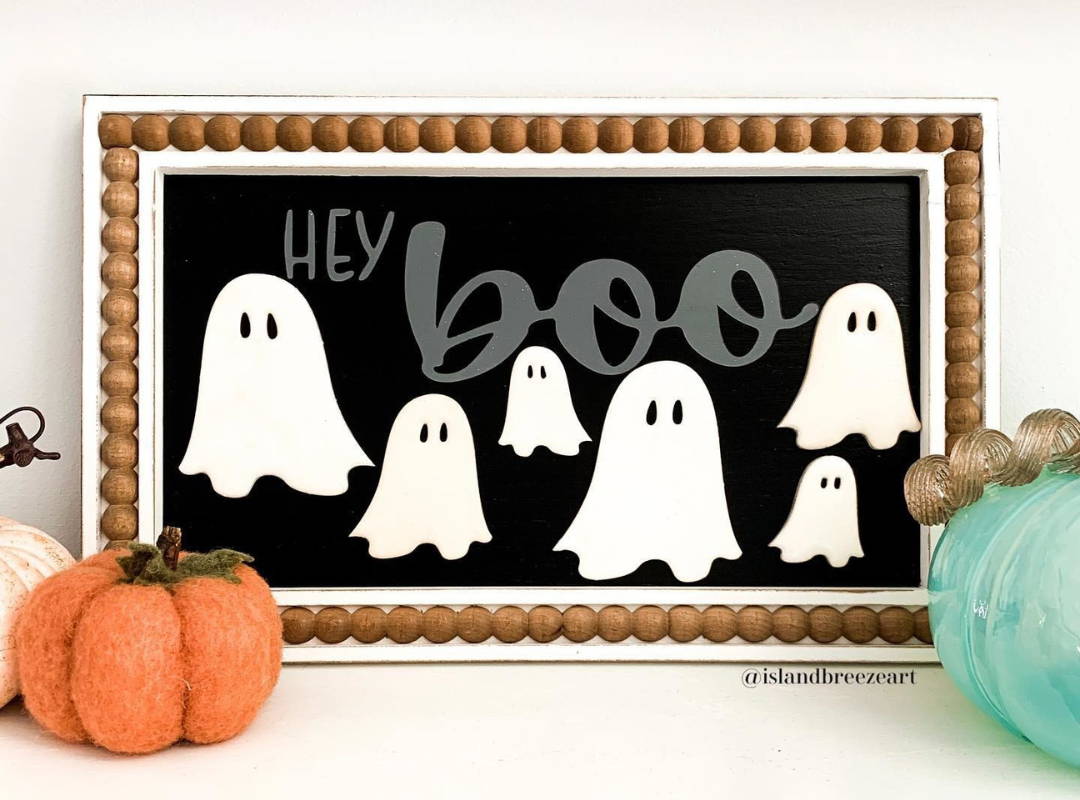 There's nothing like being greeted by a custom welcome sign greet you when you enter a friend's Halloween party! Show off your DIY skills and treat your guests to some holiday hospitality with a sign like this one by @islandbreezeart in your entryway. Insert a punny greeting to pull everything together and your piece is complete!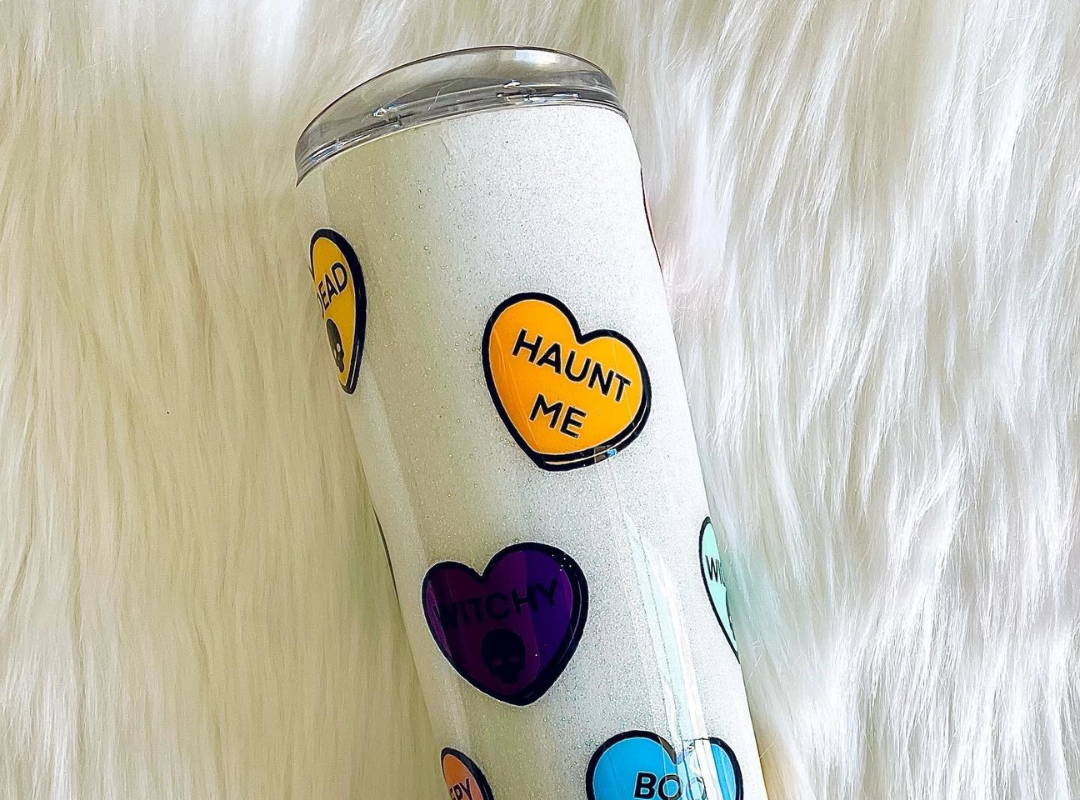 This cute tumbler by @kinglykrafts offers a playful spin on traditional seasonal elements by incorporating spooky text in heart shapes reminiscent of Valentine's Day candies. We love the way this tumbler seamlessly combines two wildly different aesthetics—pastel colors and petrifying phrases—to create something that is truly one of a kind.
The Best Resin For Tumblers


We love the way @artandshore put their own spin on this resin pumpkin. Sure, real pumpkins only come in certain colors—but reality doesn't mean you have to limit your crafting choices! If there's a particular palette for your autumn home decor, don't let anything hold you back. Whether you'd rather create a coastal pumpkin or prefer a more standard gourd, resin is compatible with a variety of colorants, so you will surely be able to find the perfect shade.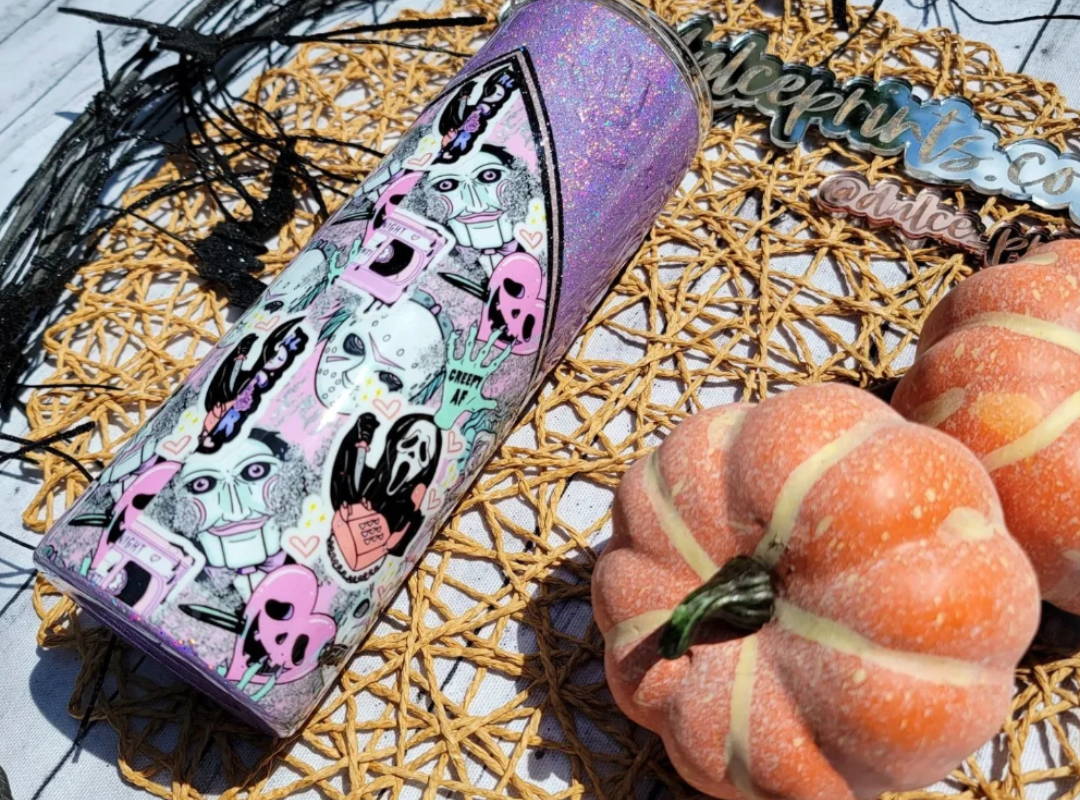 Use epoxy resin to decorate a tumbler with your favorite horror film icons. The unique look of this particular tumbler by @dulce_prints unites these frightening faces with pretty pastel pinks and purples.
So we know that epoxy is naturally a self-leveling material. Which begs the question...how on earth do you epoxy a tumbler when it has a curved surface? For tumbler projects you're going to want to use a tumbler turner. You CANNOT dip a tumbler in resin and expect it to level evenly. A tumbler turner must be used. Here's one of the best that we recommend checking out for your tumbler projects - MH Tumbler Turners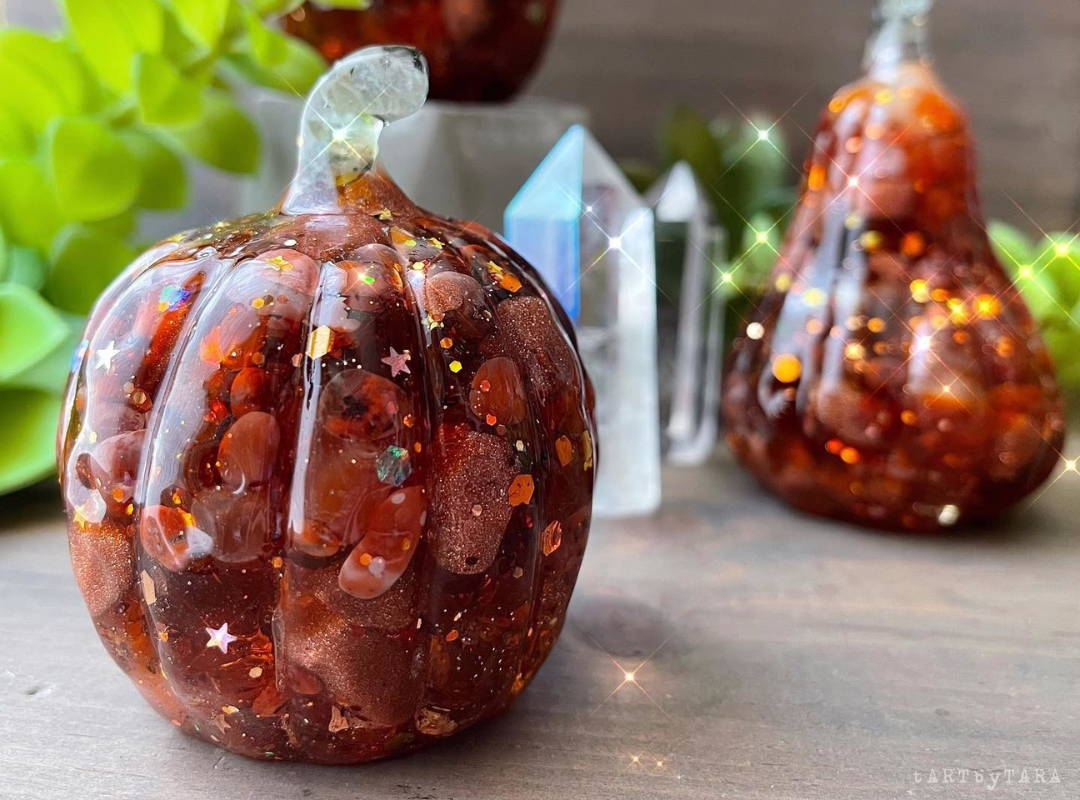 These adorable resin pumpkins made by @tartbytara can bring a sparkling autumn vibe to any surface in your home with sparkling autumn vibes. Use mica powders or alcohol inks to cast them in a variety of colors; you can even add inclusions like glitter, flowers, or stones to make the perfect pumpkin, and no adding inclusions won't affect the durability of your project!
The great thing about using resin to create "glass like" decor like this is that even if you bump it and it drops to the floor it won't break! Don't believe us, check out the fun durability test we did for our resins here (we literally threw it against a concrete wall).
What resin home decor projects are inspiring you this fall? Could you adjust any previous projects you could edit to fit this seasonal theme? Share your thoughts—and pictures of your projects—below or on our social media.
We look forward to seeing your inspiring Halloween DIYs in the coming weeks!
Happy crafting!