Create Unique and Stunning Pieces with Southern River Tables
USE COUPON CODE AT CHECKOUT
SouthernRiver
Learn the Art of Dirty Pour and Get 10% Off Your Order
Daniel and Aaron united to create Southern River Tables in response to the disruptions caused by COVID. With their expertise in woodworking, they set out to craft exceptional mixed media tables, boards, and artistic pieces. Their diverse collection includes exquisite chess boards and river tables, making them the go-to destination for premium chess board and chess table creations, custom furniture, and charcuterie boards.
Handcrafted Woodworking Projects Using Promise Epoxy
Passionately creating exquisite, one-of-a-kind products using nature's finest materials is the main goal of Southern River Tables. Their specialized expertise lies in crafting wood/epoxy tables, serving trays, charcuterie boards, and more using Promise Epoxy. Daniel and Aaron share a dedication to producing truly unique pieces, from tables and serving trays to boards and wall art. Explore Southern River Tables and the art of using deep pour epoxy to bring your own vision to life.
Learn From an Expert - Discover the Southern River Table Favorites
The Southern River Table crew is an official Promise Epoxy affiliate, which means you can get 10% off your order when you use the coupon code SouthernRiver. Get started making your own unique projects with the help of Promise Epoxy and Southern River Tables.
Amazing Projects From Southern River Tables

CHESS BOARDS
Meticulously crafted with exquisite attention to detail, making them perfect for adding a touch of elegance to any home or office. Each one is custom made and showcases the stunning combination of colorized resin and high quality wood.
COFFEE TABLES
Coffee tables are an essential piece of furniture for any living space, providing both functionality and style. Check out these custom resin coffee tables from Southern River Tables. Proudly designed and made in the USA.
SERVING TRAYS & CHARCUTERIE
Charcuterie trays are a staple in the resin world and not only are they a great way to practice your skills while getting comfortable with Deep Pour Epoxy, they are one of the most functional pieces of resin work we regularly see.
Watch Process Videos From Southern River Tables
Save Time & Money With Our Epoxy Calculator
The epoxy calculator helps you accurately estimate the amount of epoxy resin you'll need for your projects, ensuring you don't waste a drop.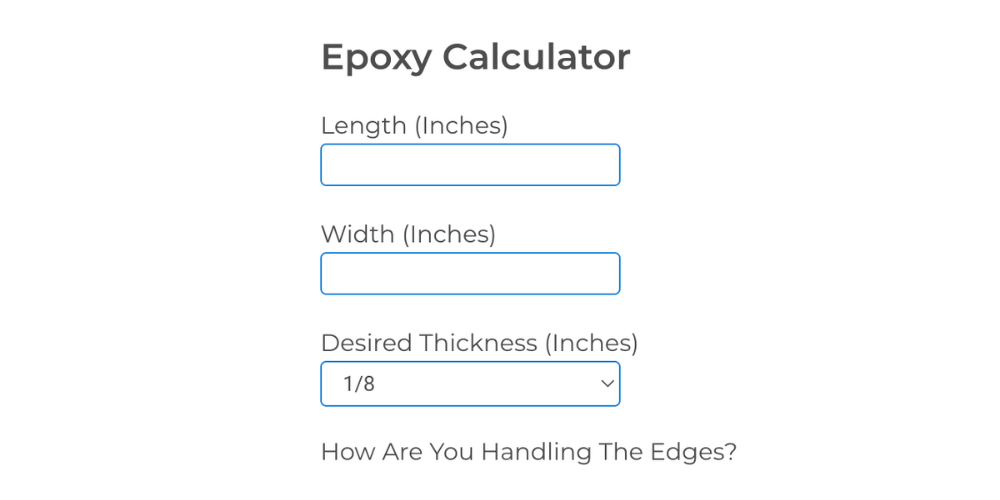 Use the code SouthernRiver at checkout for 10% off your order.