Make Your Home Shine With Krystal From IslaLuna Co.
USE COUPON CODE AT CHECKOUT
IslaLuna10
As a special offer for Promise Epoxy customers, Krystal is offering a 10% discount code. With her help, you can make the perfect table top or geode art project with ease. Don't miss out on this special offer and get started on your resin project today.
Meet Krystal From IslaLuna Co.
So you want to learn how to make gorgeous, unique, and functional home decor with table top epoxy? Look no further! Krystal, a resin expert from Isla Luna Co is here to help. With her experience and knowledge in epoxy art, geode art, and custom furniture, she will teach you how to use table top epoxy the right way. From choosing the right epoxy resin to the perfect pour, Krystal will provide you with inspiration and education so you can create beautiful home decor pieces.
Coffee tables, wall hangings, and more. You can create any kind of art piece with table top epoxy resin. With Krystal's helpful tips and tricks and her 10% discount code, you can transform your space into a work of art. Get started today with Isla Luna Co and make your home shine!
Check out IslaLuna Co on social media to learn how to create home decor and more!
Learn From an Expert - The Favorites From IslaLuna Co.
Krystal from IslaLuna Co is an official Promise Epoxy affiliate, which means you can get 10% off your order when you use her coupon code IslaLuna10. Get started crafting your own unique artwork with the help of Promise Epoxy and IslaLuna Co.
Why Do Top Artists Like IslaLuna Co. Choose Promise Epoxy Resin?


1. INCREDIBLE DEPTH AND CLARITY
The same trusted formula as the old Incredible Solutions Pourable Plastic and Art Pro ensures you get that perfect clear casting resin finish every time! Promise Epoxy is the rebranding of our previous sister brands ProMarine Supplies and Incredible Solutions.
2. ARTISAN CRAFTED
UV Art Resin is specifically designed as an artisan fast set epoxy, made for artists who demand top-quality results.
Deep Pour Epoxy is specifically crafted for castings, river tables, and deep pours with a high gloss finish and crystal clear consistency.
3. UV PROTECTION
Keep your beautiful epoxy resin wall art and river table projects safe from harmful UV rays with added UV inhibitors in our UV Art Resin formula.
All epoxy yellows over time, but with added UV protection, Art Resin will keep your projects looking their best.
Watch Process Videos From IslaLuna Co.
Save Time & Money With Our Epoxy Calculator
The epoxy calculator helps you accurately estimate the amount of epoxy resin you'll need for your projects, ensuring you don't waste a drop.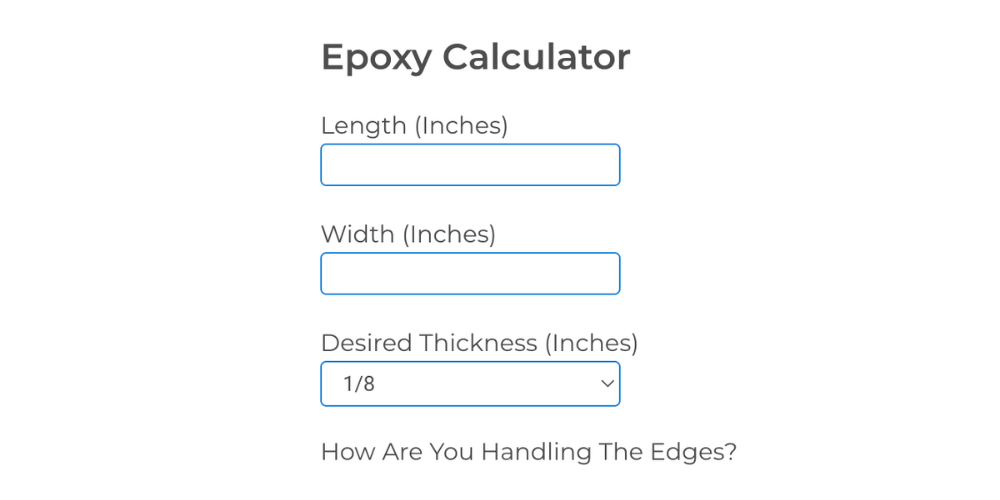 Use the code IslaLuna10 at checkout for 10% off your order