Create Stunning Resin Tumblers With Glitter Zoo
USE COUPON CODE AT CHECKOUT
GlitterZoo
Get 10% Off Your Order With Glitter Zoo
Creating resin art can be intimidating, but the Glitter Zoo team is here to help you unlock the creative potential of Promise Epoxy UV Art Resin. With their knowledge and tips and tricks about tumblers, crafting, and resin art, you can craft with confidence. Our UV Art Resin is designed to be used in jewelry, tumblers, coasters and more. See what the Glitter Zoo team likes to create below!
Crafting The Perfect Resin Tumblers
Glitter Zoo was launched iack in June 2019 by this sister team from Staten Island, NY. Their mission has always been not only to provide glitter but also to connect with all you amazing crafters on a personal level too!
Looking to learn more about resin crafting? Glitter Zoo keeps their followers informed with tips and tricks on their social media and create amazing resin tumblers with UV Art Resin and their other products.
Now's the time to get creative with Glitter Zoo! Get 10% off your order when you use the Glitter Zoo discount code at checkout. Start exploring the world of UV Art Resin with the Glitter Zoo team and get the supplies you need to create amazing works of art.
Check out their social media to learn how to create resin tumblers and more!
Learn From an Expert - The Glitter Zoo Favorite
The Glitter Zoo team are an official Promise Epoxy affiliate, which means you can get 10% off your order when you use their coupon code GlitterZoo. Get started crafting your own unique artwork with the help of Promise Epoxy and Glitter Zoo.
UV Resistant Resin for Tumblers
Get ready to make your tumblers shine like never before with Promise's UV Art Epoxy Resin! Not only will it protect your art from harmful UV rays, but it also wards off impacts, corrosion, and water damage. Plus, with its self-leveling formula, you'll get a crystal-clear, high-gloss finish that'll leave your tumblers looking their best.
If you're wondering how much to use, check out our handy epoxy calculator to get the perfect amount.
Create and seal your artwork with confidence! With Promise's UV Art, you'll have the ideal artist epoxy resin that'll give your creations a glossy shine and long-lasting UV resistance.
Why Do Top Artists Like Glitter Zoo Choose Promise Epoxy?


1. INCREDIBLE DEPTH AND CLARITY
The same trusted formula as the old Incredible Solutions Pourable Plastic and Art Pro ensures you get that perfect clear casting resin finish every time! Promise Epoxy is the rebranding of our previous sister brands ProMarine Supplies and Incredible Solutions.
2. ARTISAN CRAFTED
UV Art Resin is specifically designed as an artisan fast set epoxy, made for artists who demand top-quality results.
3. UV PROTECTION
Keep your beautiful epoxy resin wall art and river table projects safe from harmful UV rays with added UV inhibitors in our UV Art Resin formula.
All epoxy yellows over time, but with added UV protection, Art Resin will keep your projects looking their best.
Save Time & Money With Our Epoxy Calculator
The epoxy calculator helps you accurately estimate the amount of epoxy resin you'll need for your projects, ensuring you don't waste a drop.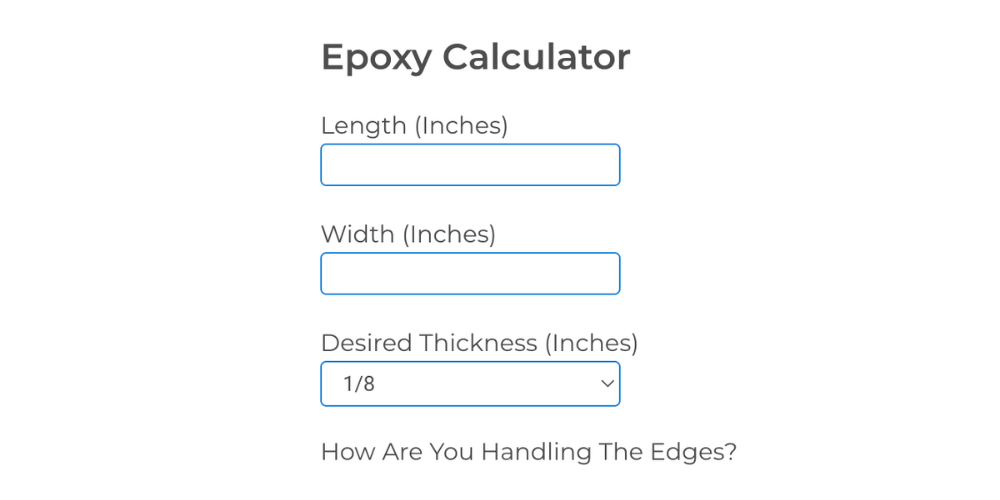 Use the code GlitterZoo at checkout for 10% off your order